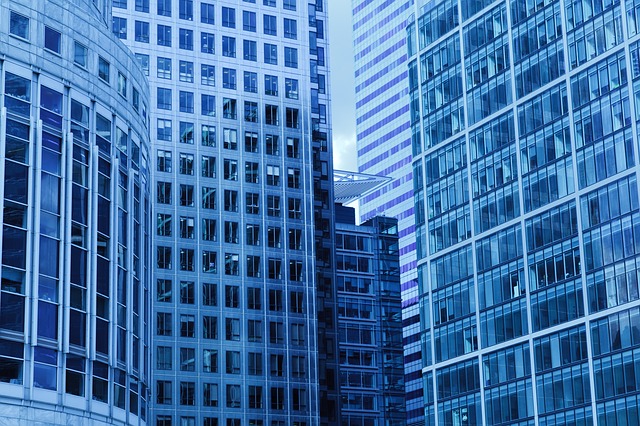 10 Jan

1ECOGROUP

1 Eco Group started out as an electrical and electronic company in year 1978. Their main business back then was repairing electrical appliances and machines. However, Ivan realised that it was time for the company to go further. Opportunity came knocking in 2008.
There was a rise in crimes such as hijacking of goods and piracy. Ivan saw the need of inventory security in companies especially those dealing with exports and trades. He did some research and stumbled upon the secure stamper technology. With a stroke of genius, he decided to venture into this business and together with his knowledge in electrical engineering, he was able to integrate the security technology into almost anything.
Over the next few years, the company grew and its name was changed to 1 Eco Group in 2017.
Alteration & Addition Works
Alteration and addition works, in essence, encompass the renovation of building structures that are already present and existing. Common types of work include restorative works, strengthening of existing structures, changes to roof structures, building extensions, construction of structures such as staircases, canopies, facades and mezzanines. Over the years, 1 Eco Group has undertaken many such projects and delivered more than satisfactory results, with many loyal customers who have seen and know the quality of work we deliver.
General Contractor Services
A general contractor has hefty responsibilities because of the extent of their job scope, integrating many roles into a single entity. If you find it a headache choosing among the different companies offering general contractor services, you will be relieved to know that we also offer a wide spectrum of such services with a dedicated team of responsible contractors who will make sure that from start to finish, service will be top-notch and results presented will exceed expectations. The process of construction will be smooth and efficient, and be completed within the stipulated amount of time.
Air-Conditioning Services
For older air conditioners that have been used for more than 10 years old, it is not uncommon to experience leaking and a weak output, so much that even when you turn it on and set the temperature at 20 degrees, it feels as if it was not turned on at all, and with the notorious heatwaves and glaring sunlight that Singapore experiences, it may likely wind up feeling nothing less of a sauna for you to be trapped in a room with a malfunctioning, weakened air conditioner like that. By changing to a new, modern air conditioner, not only can you save on the electricity bills for the long-term with all the energy-saving models of the present, you can also reap the benefits of a powerful air conditioner that blasts gusts of cold wind even if the temperature set doesn't go below 25 degrees. If you choose to instead repair the air conditioner because you trust that it can still service you for another few years before it completely breaks down, we also provide services for a thorough repair of your air conditioner.
Electrical & Electronic Works
Electrical works like wiring and electrical extensions are extremely hazardous and dangerous for someone inexperienced to do, which is why you should not take it into your own hands and attempt to do it yourself, and it can result in potentially disastrous situations. It is thus imperative that such works are carried out by a professionally trained electrician, which is a service that we also provide for our customers. You can trust that our electricians will perform the required works safely and precisely for you. We also carry out electronic works, though in lesser frequency.
Plumbing
Have a clogged sink? Wastewater spewing out and flooding the floor with a revolting stench? Find it hard to sleep at night because the constant dripping from your leaking tap is keeping you awake? Toilet bowl unable to flush, clogged up? Situations like these can be distressing and highly inconvenient. Don't fret because we provide plumbing services and possess a reliable team of professional plumbers at our disposal. We don't simply target the surface problems, but also the root of the problems because we know how frustrating it can be to see the plumber so often in a month because even after countless attempts to fix the problem it is still not properly rectified. If you require installations, repair or replacements for your plumbing equipment, you can rest assured that we will do all of the above for you efficiently.
Painting
Painting can be a back-breaking and tedious job. Why risk your back and spine trying to do it yourself just to save that bit of money? In worse scenarios, what if you don't have much experience doing it and end up with a shoddy, amateurish result? Keep your back safe, and rely on our formidable team of experienced painters who will work meticulously and get your place painted in record time beautifully with attention to all the details.
Masonry
We also offer masonry services so if you are trying to construct structures like a building or a home, or even just an additional wall or steps in your house, we can provide you with satisfactory masonry services at highly economical and wallet-friendly prices whilst producing immaculate and gorgeous results.
Security Services
If you require security services such as key installations, we have a trusted group of experts who can do the job for you according to your needs and requirements. You won't have to worry about security breaches or problems occurring after utilising our services.
Cleaning Services
If you have engaged our services, be it addition works, air-conditioning or plumbing for example, we even provide cleaning services to finish it off for you so you can do away with the tedious mopping, wiping or scrubbing and leave it to our experts instead who are trained to ensure that the area cleaned will be spick and span and sparkling brighter than ever.
---
Address:Blk 1002 Toa Payoh Industrial Park #05-1435 Toa Payoh Lorong 8 Singapore 319074