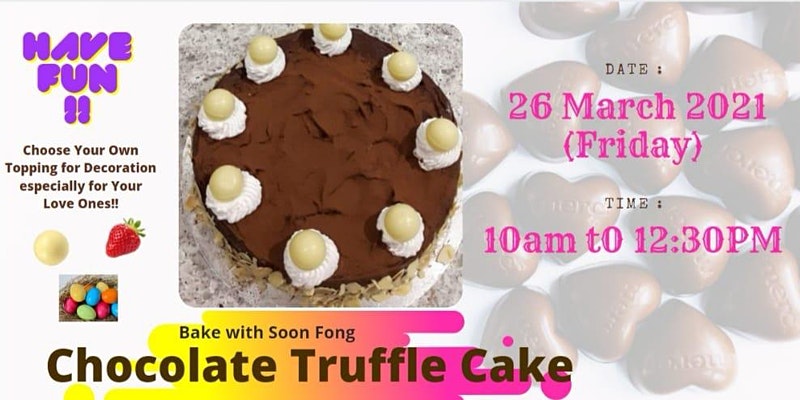 08 Mar

Baking Session (Online)

Learn to Make your Own Chocolate Truffle Cake – Step by Step from Your Home
About this Event
Come and have fun on how to do the Online Cashew Nut Sugee Cookies baking from your home place.
Have fun and do the decoration with you kids too.
Reserves your time first come first serves.
REGISTER NOW !!
Ingredients to Prepare in advance Cake Base
4 Eggs
116 gram Sugars
84gm Plain Flour
16gm Cocoa powder
50gm Corn Oil
Truffle Chocolate Cream
300gm Couverture Chocolate
300gm Fresh Cream
2 tsp Rum flavour or any other hard liquor (Optional)
9 inch Round Baking Tin with Baking Paper Lined.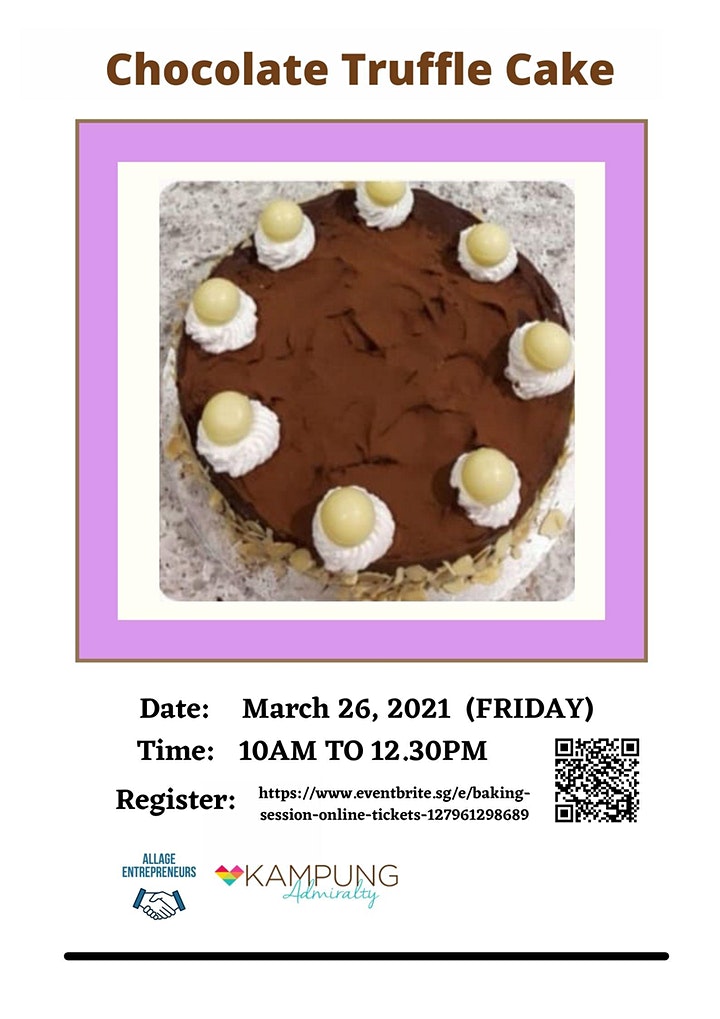 Source : https://www.eventbrite.sg