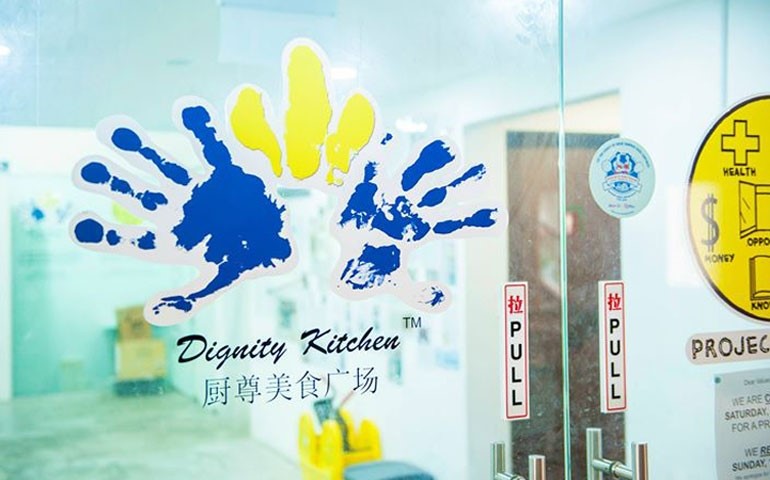 01 Mar

Dignity kitchen

Since its inception in October 2010, Dignity Kitchen is Singapore's first hawker training school for disabled and disadvantaged people. In our modern society, the handicapped and elderly are face greater challenges when competing in the job marketplace. We give on-the-job training and place our graduates in jobs so that they can have hope for better futures, better lives and better opportunities to be successful in their own right.
We operate a fully functional, regular food court that is open to the public. The interactive experience created by the dynamic environment between the public and our students, allows for the enhancement of educational values.
Our mission is "To build and return the dignity to the disadvantaged and disabled through vocation with passion".