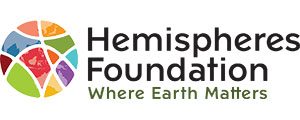 08 Jul

Hemispheres Foundation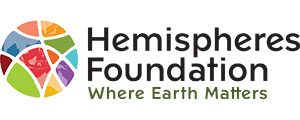 Hemispheres Foundation is a not for profit/social enterprise run by a team of professionals and volunteers who provide educational programs and information to schools, community and individuals to promote awareness and informed personal actions concerning environmental and health issues.
Hemispheres Foundation seeks to connect youth and the community with nature and the natural environment:
By linking local concerns to broader environmental issues
Provide interactive programs for young people that are educational, hands on and fun
Through our well researched nature magazine "The Hemispheres / Hemispheres Kid"
Supporting humanitarian and social projects in Vietnam, Cambodia and South Asia.
The Foundation has been actively undertaking outreach environmental programs in schools and the community since 1999.
We are the first to pioneer and design environmental camps for youths locally and have since collaborated with Singapore Polytechnic to launch Singapore's First Carbon Footprint Calculator in 2009.
Environmental Programs:
Talks on Environmental and Public Hygiene (SWCDC)
Home AWaRE Audit (SECDC)
Green Home Audit
Environmental Ambassadors Camp
Other Programs:
HPB Student Health Ambassador
Student Excellence Program (Study Skills)
Schools in Singapore
Temasek Polytechnic
Singapore Management University
National University of Singapore
Bedok North Secondary School
St John Brigade Zone 8
Duane Morris & Selvam LLP
Address
Hemispheres Foundation Pte Ltd
26A Jalan Haji Salam
Singapore 468810
Website: https://www.hemispheresfund.org