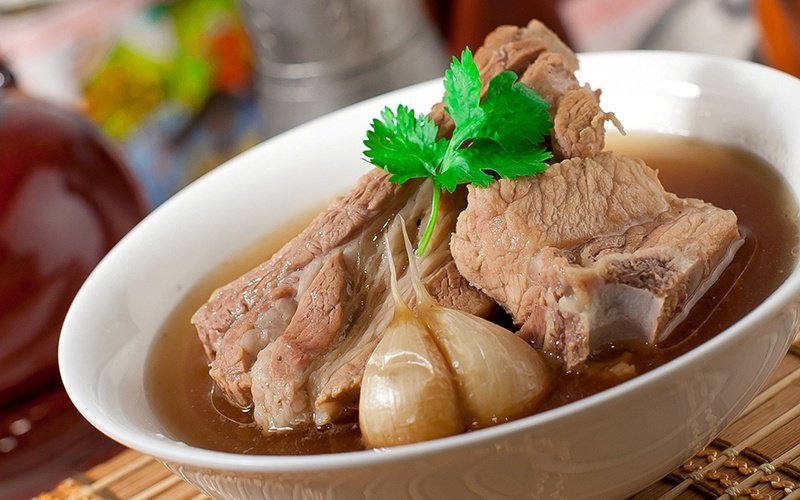 20 Jan

Bak Kut Teh

The pork ribs are boiled in water along with white pepper, lots of garlic, and salt until the pork becomes tender and all the flavor of the pepper and garlic is mingled into the pork bones to create a comfortingly flavorful soup.

Bak kut teh is eaten with a bowl of rice, and often some other Chinese side dishes like preserved mustard greens or braised tofu.  Remember to order hot Chinese tea for your drink.

There are quite a few bak kut teh restaurants in Singapore.
Yahua Rou Gu Cha
Address: 7 Keppel Rd, PSA Tanjong Pagar Complex, 089053
Open hours: 7 am – 4 am from Tuesday – Sunday (closed on Monday)
Prices: Ribs Bak Kut Teh soup cost $7 SGD per bowl
How to get there: It's located along the coast highway, either take a taxi or take MRT to Tanjong Pagar and 10 minutes walk.