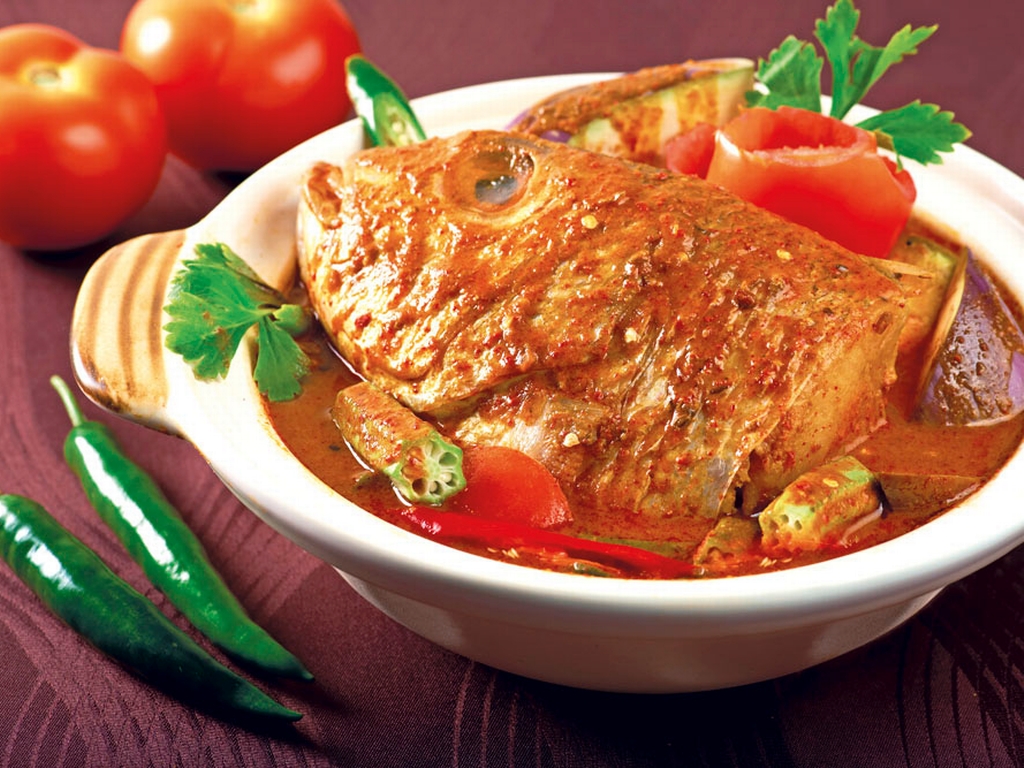 20 Jan

Fish Head Curry

Just like many other Singaporean dishes, fish head curry is the result of a combination of cultures.   There are two main different types of fish head curry, the south Indian style, and the Chinese style.  The best Curry Fish Head should have a little sourness taste, an unforgettable taste of curry leaves, and the curry sauce come with packed flavor.

The red snapper fish head is first steamed and then cooked in a mildly spiced assam or tamarind based curry sauce together with tomatoes, brinjal, lady- fingers, sliced onions and fresh chillies. The fish is cooked perfectly, firm and moist with a delectable sweetness of the flesh.
Banana Leaf Restaurant
Address: 54 Race Course Rd, Singapore 218564
Open hours: 10:30 am – 10:30 pm daily
Prices: Full menu range of prices – around $50-$60 for 2 persons.
How to get there: 5-minute walk from Little India MRT station.