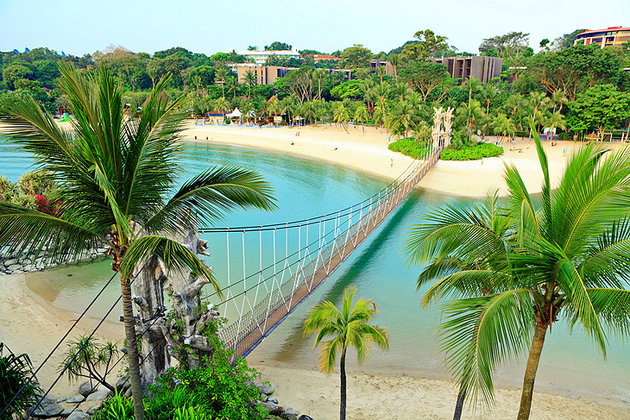 15 Jan

Sentosa Island

Singapore isn't exactly known as a beach destination, but if you're really craving some fun in the sun, Sentosa Island is the place to find it. Siloso Beach is a good spot for getting in beach time, and visitors can play volleyball on free courts or go kayaking and skim-boarding.

There are several other beach attractions as well, plus an Underwater World aquarium where you can swim with dolphins. A must-see on Sentosa Island is the Merlion, Singapore's famous statue that has the head of a lion and the body of a fish. You can take an escalator to the top of the statue, and enjoy panoramic views of the surrounding area.

Fort Siloso, the country's only preserved fort, is also located on Sentosa Island. Adventurous types will want to check out The Flying Trapeze and the SeaBreeze Water-Sports @ Wave House, where you can try your hand at flying strapped to a water-propelled jet pack.